150+ Pre-Built Excel Sheets
Save Hundreds of Hours with Our Pre-Built Templates.
The Only Library of Excel Templates Online.
You don't have to be an
Excel Master to Master Excel with Simple Sheets
Going beyond the basics of learning Excel takes time.
Time most of us don't have.
But what if you could unlock the power of Excel without dedicating months on end learning the intricacies of it?
That's the problem we've solved with Simple Sheets - a catalog of over 100 Microsoft Excel sheets.
These templates will empower you to customize systems, dashboards and reports specifically for your business needs.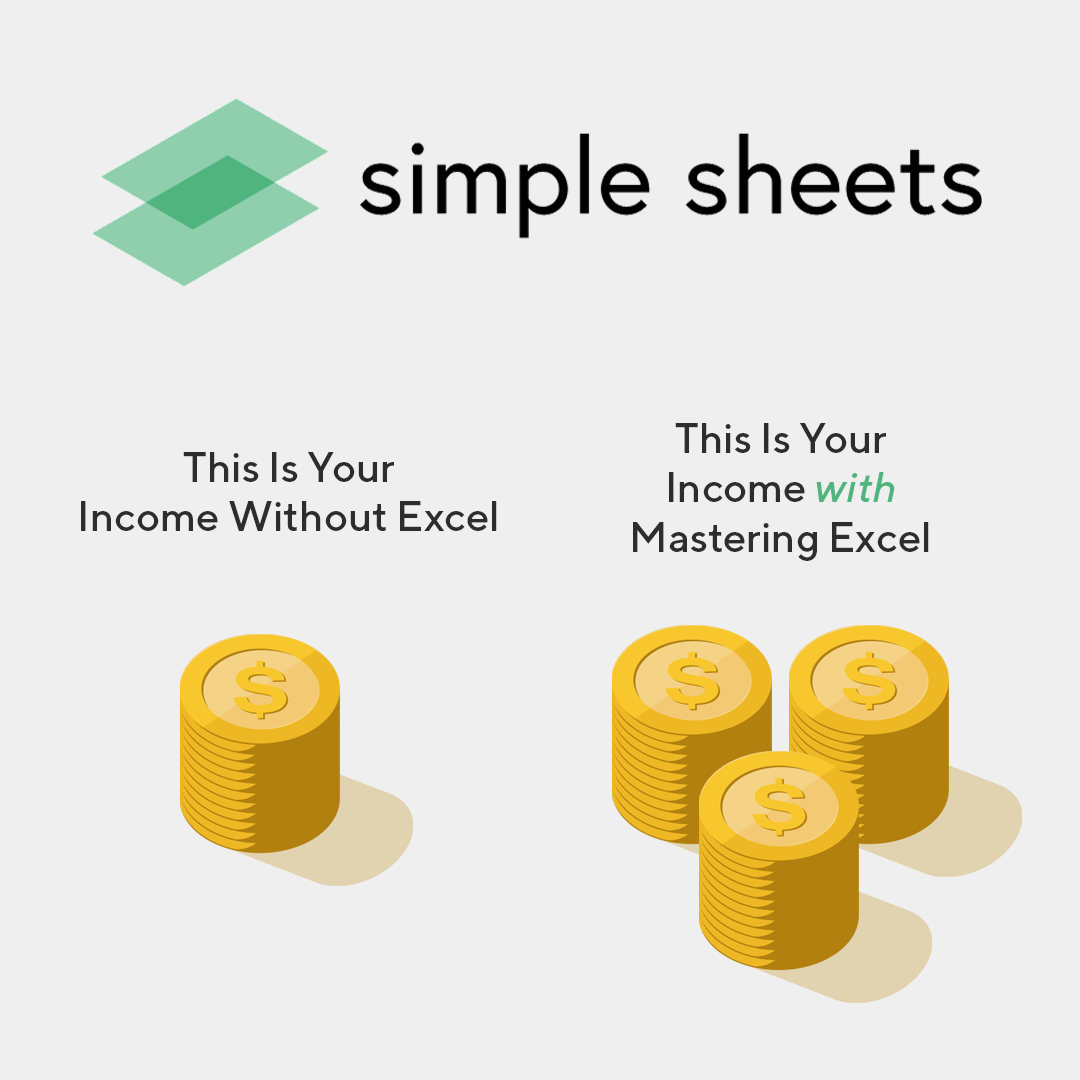 Who Should Use
Simple Sheets?
We've recreated the wheel.
So you don't have to.
Whether you work in accounting, sales, HR, bookkeeping, marketing or management, our templates are designed to help you organize your business in a way that gives you complete control and transparency on what's going on behind the curtain.
What Templates Are Included?
Add Lifetime updates to get updates each month!
Statistical Process Control
Sales by Product and Country

Supplier Relationship Management

Seven Basic Tools of Quality
How Do The Templates Work?
Each template comes standard with instructions on how to get the most out of each template.
Content: Explains what the templates are used for

Customization Difficulty: On a scale of 1-3, shows how difficult it is to customize the template

Explanation of Template: Explains what different fields and titles are used for

How to Customize: Specific instructions on how to tailor the template to your business needs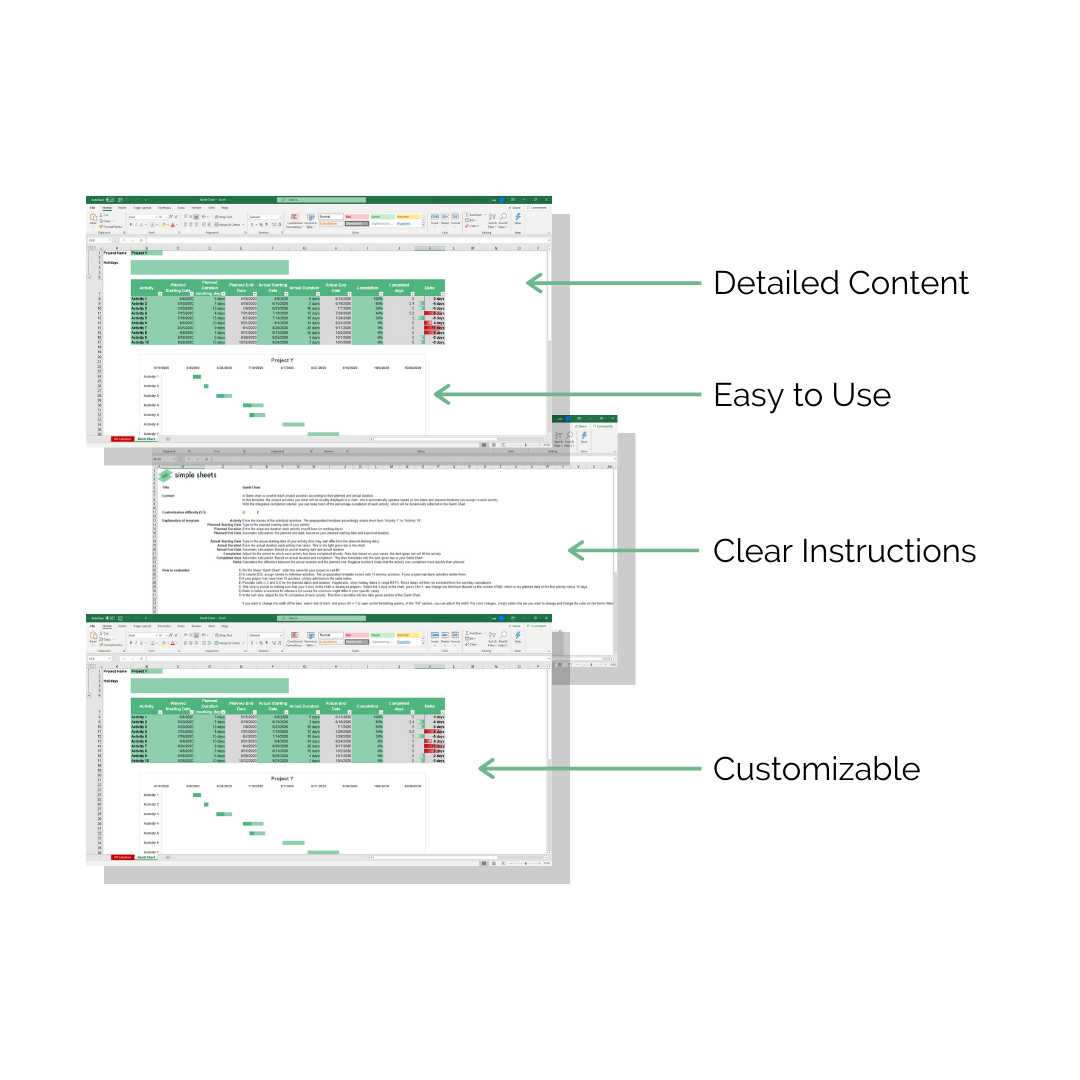 100% Money Back Guarantee
We are so confident that our 50+ Excel templates, e-books, and courses offer everything that you need. We offer a full 100% money back guarantee within 7 days of purchase. All we ask is that you provide proof our product is not working or is giving you technical issues, then we will refund your money immediately.
Get Your FREE Template &
Excel Shortcuts E-Book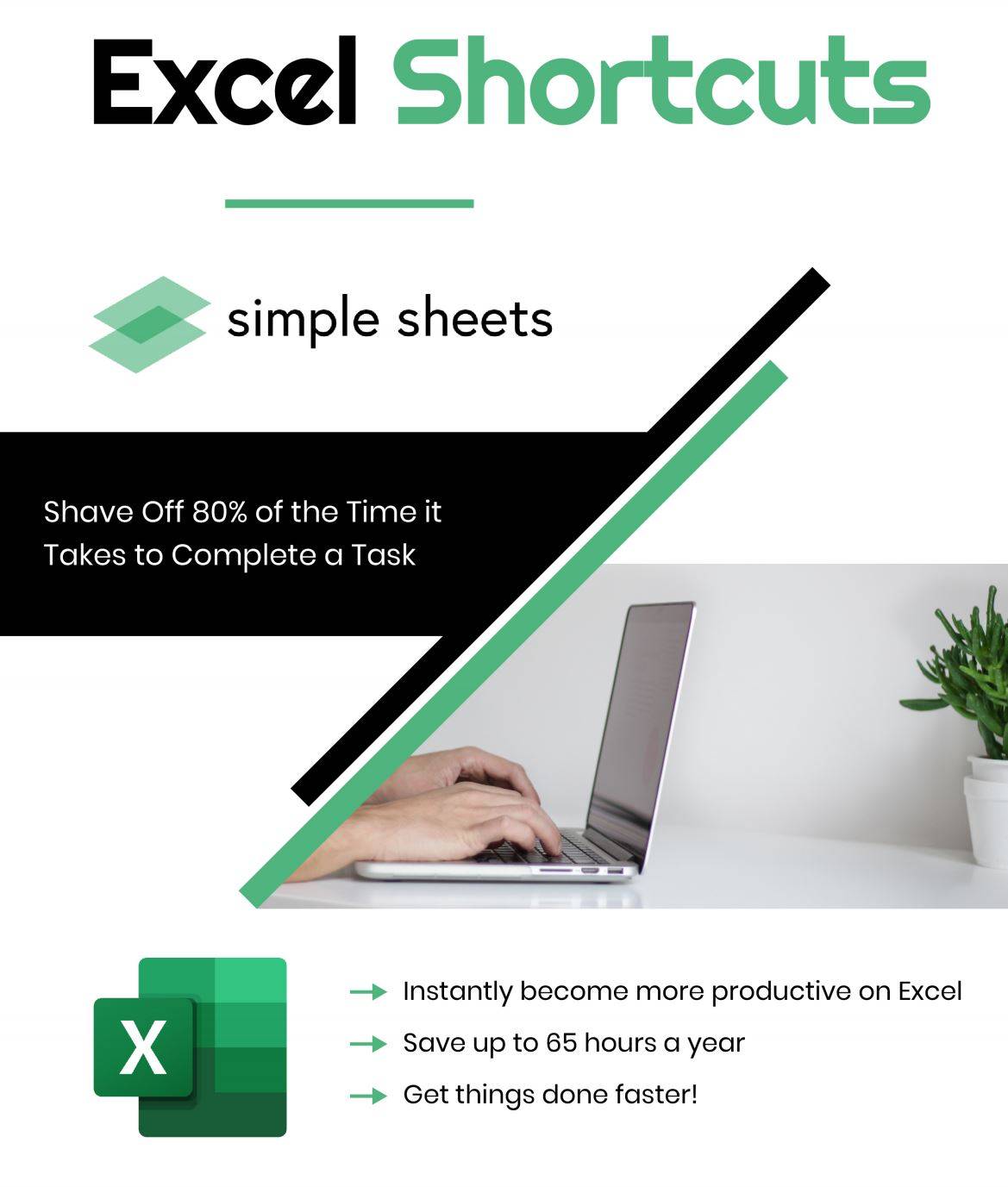 Easy to Use Gantt Template

Top Excel Shortcuts E-book Cheatsheet.

Instructions for customizing your templates!
Enter your email below to let us know where to send your FREE template & Excel shortcuts e-book!
50+ Customizable Excel Sheets

Excel 101 Mini-Course (20 Videos)

FREE & Fast 24/7 Customer Service
Excel Master + Excel University
150+ Excel Sheets + Updates & Excel University
Full Access to our Excel University (includes two full length courses)

150+ Customizable Excel Sheets

1-2 Templates New Monthly

Personal Membership Portal

Premium Excel Masterclass

Excel 101 Mini-Course (20 Videos)


FREE & Fast 24/7 Customer Service
150+ Customizable Excel Sheets

Excel 101 Mini-Course (20 Videos)

FREE & Fast 24/7 Customer Service